House Sitting with "Our Adventures House Sitting"
Rick and Colleen Ray are restless house sitters, who are sure they have a nomadic heritage running through their blood. They have traveled to 46 countries on six continents and are always on the look out for their next assignment.
They admit to being addicted-to-the-sit, and are using house sitting as a way to fund their future travels. It's a perfect solution which fits their lifestyle, and are happy to share their house sitting adventures on their blog Our Adventures House Sitting, and have also created a How-To Handbook.
The House Sitters How-To Handbook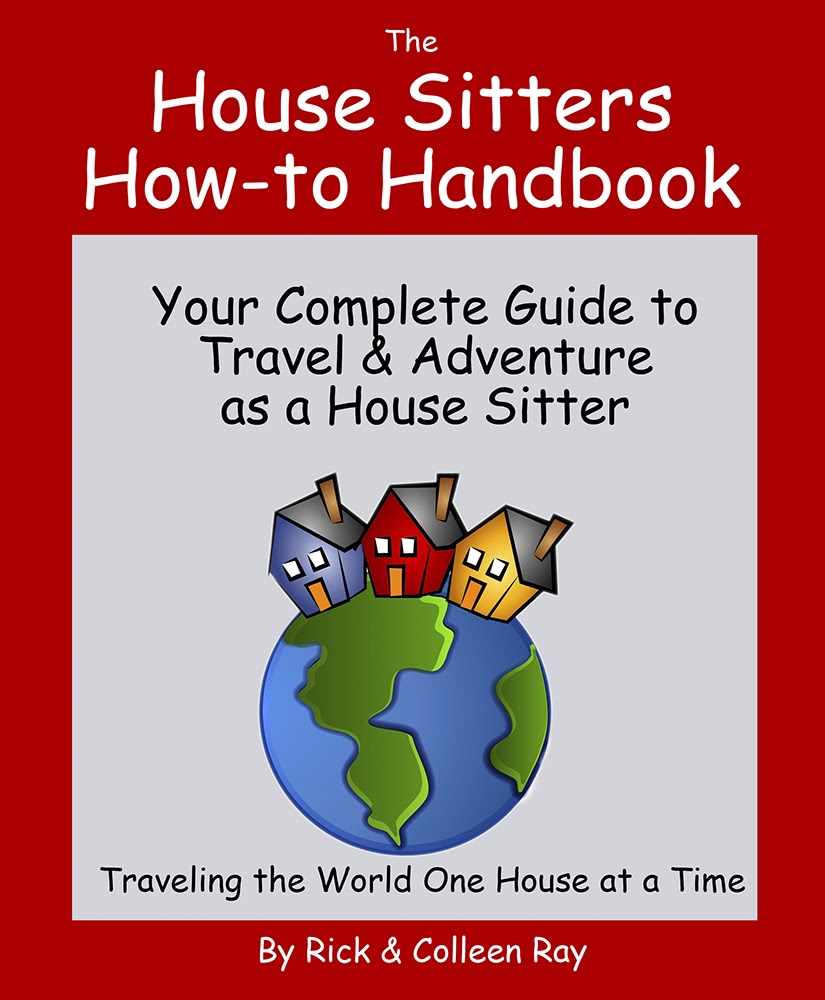 House sitting has been the perfect solution for them, and it might be for you too.
The House Sitter's How-to Handbook tells you everything you need to know to become a successful house sitter.
Learn how to create impressive profiles and references,
Find the best house sits internationally,
Successfully interview with a homeowner, and house sit like a professional.
Rick and Colleen's insights will help give you the competitive edge for the hundreds of opportunities that exist worldwide.  Web resources, checklists and a step-by-step planning timeline for those considering a full-time life on the road are included.
Live your travel dreams house sitting!
This may be the inspiration you need to let your inner nomad roam free… and like them, travel the world, one house at a time.
Available in all e-reader formats, in print, and as a PDF download
Instantly download your PDF copy for $15.99
Also available at Amazon and Smashwords