Public Ferry and Tour
Istanbul Şehir Hatları Co. Inc. operates on 14 lines with 34 conventional ferries and serves 45 points in Istanbul.  It's a public ferry service and is part of IDO (Istanbul Deniz Otobüsleri AŞ).
Visit Şehir Hatlari's interactive map to view the details of the four different IDO ferry line services. Each one is colour-coded, and this is synched up to the Title (and the Turkish name in brackets) below:
The Bosphorus Line ((Boğaz))

Bosphorus Commuter Line
Bosphorus Cruise Line

The Golden Horn Line ((Haliç))
The Prince's Island Line ((Adalar))

Kabataş – Kadiköy – Prince's Island Line
Europe – Asia Connection Lines ((Merkez))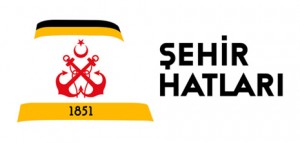 Winter Timetable Home Page for all Şehir Hatlari Ferry Lines
This winter timetable runs to June 19th — but as of the 24th, it hasn't been updated with the summer timetable.  I'll update the link when it's been updated.
List of the Sehir Hatlari Piers
Additional Notes:
Eminönü

is a good departure point for most of the destinations, except for Prince's Island, where you should depart from Kabataş
IDO website homepage

TRADITIONAL FERRIES.  The Older, slender white ferries on the Şehir Hatları (City Routes) depart from the East (Bosphorus) side of the Galata Bridge.
Here's a route map. They're operated by the Istanbul Metropolitan Municipality.
An alternative to these IDO ferries are the Turyol Line ferries, which run the same routes.